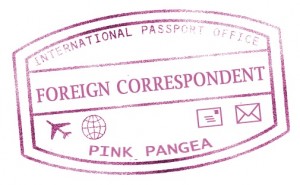 The sound of driving rain pelting against the side of the tent woke me with a start.  I lay awake for a second before waking my friend, 'Anja!! Anja!! Are we going to get washed away?'
Here I was in the middle of Wales in a tent on my very first camping trip. Anja is my friend from Germany and we had decided to do the camping trip because we both like the outdoors, wanted to see some national parks and, because I am on a budget after giving up work to go travelling, we wanted it to be cheap!!
After I disturbed Anja's sleep and she calmed my fears about being washed away into the Atlantic, never to be seen again, we both went back to sleep eager to see what Wales would show us the next day.
Our trip consisted of three parts: 2 nights each in the Brecon Beacons National Park, Pembrokeshire National Park and Snowdonia National Park – Wales's only 3 national parks.
The Brecon Beacons – lush ferns and rolling hills full of sheep and countryside views. We decided to do the well-known '4 Waterfalls Walk' starting from the unpronounceable 'Ystradfellte'.  (The Welsh have a love affair with consonants and most words are really hard to pronounce.) We were blown away by 4 gorgeous waterfalls on this route and even though our legs complained about the route in some places, it was worth every step.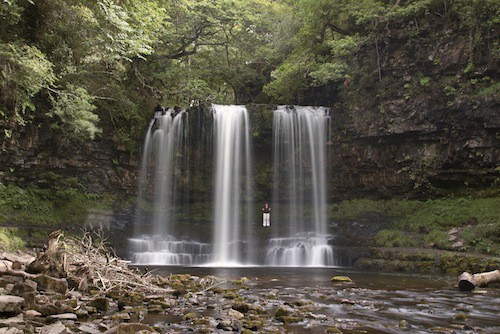 Our campsite, 'The Priory Mill Farm', was just right. Nestled in a valley alongside a river, it was quiet and peaceful, the facilities were clean and 4 minutes of hot water cost just 50p. There was even a small cabin with books and maps of local walks. Situated just north of the town of Brecon, it was perfectly placed to explore the Brecon Beacons National Park. Brecon itself was large enough for supermarkets, outdoor shops, doctors, dentists, hospital, restaurants, gift shops, post offices – all you would need for your holiday.
Sadly with just one day's walking, we left the lush valleys and hills of the Brecon Beacons and started making our way west to the Pembrokeshire coast.
We drove into rolling hills swooping down into gorgeous and sometimes really long beaches. Often the road followed the coastline and the drive itself was stunning. There were also lots of little coves where the colourful sails of yachts bobbed around in the tide and you could stop and enjoy a Welsh cream tea (a diet busting selection of fresh sandwiches, scone with jam and clotted cream, a choice of homemade cake and a pot of tea — help!!)
We found a lovely camp site situated 2 minutes from Whitesand's Bay called 'Lleithyr Farm Holiday Park'.  It had plenty of pitches for tents and camper vans and the facilities were numerous and clean. The site had a little shop where you could buy groceries, toiletries, fresh bread and croissants as well as hot drinks.  It also had a walk through mini-farm with cows, donkeys, goats, pigs and 2 of the most gorgeous piglets.   Great for kids (well, and adults)!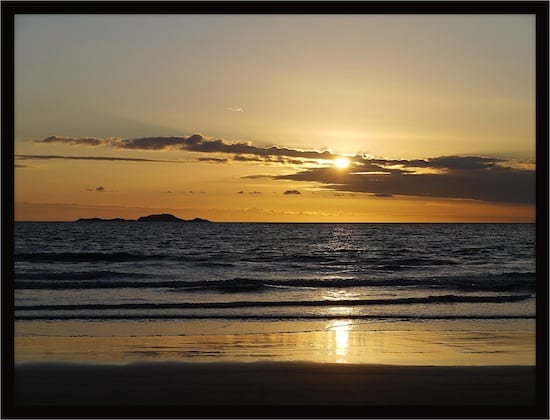 The next day was spent exploring nearby Skomer Island, a marine nature reserve, off the Pembrokeshire coast.  Normally it is teaming with sea birds such as razorbills, fulmars, shearwaters and various breeds of seagulls, with the most popular attraction being adorable puffins but we were a little too late in the season (roughly from mid-March to mid-August) and had to be happy with just the seagulls and some lazy grey seals. Since all the birds made the same irritating noise to me, it made no difference.
The island had the most incredible views from all directions – glisteningly translucent seas, green rolling hills, distant lands, jagged cliffs, crashing waves…gorgeous. It was well worth the money (£10 per person for the boat ride (20 mins) payable on the boat, £8 per person landing fee payable on the mainland (Lockley Lodge) and £4 car park fee). There is only one compost toilet on the island and the last place to buy food or drink is the mainland so watch out!!!
It was then time to say goodbye to sweeping blue coastlines and head for the mountains in the 'Snowdonia National Park.' We headed inland and happened upon a place called the 'Devil's Bridge' – 3 bridges which have been curiously built on top of one another. It was also the site of supposedly some 'world famous waterfalls' but to be honest, we had already seen such gorgeous waterfalls in the Brecon Beacons, that these didn't really compare. Visiting this site requires parking in a very small parking lot but it does pay off to wait for someone to leave. We waited around 20 minutes and were rewarded with a space.  It costs just £2 for entry and involves a circular route with stop-off points along the way with viewing platforms. None of the waterfalls here were as big as in the Brecon Beacons but were pretty nonetheless.  In the early evening after some dinner, we found our camp site for the last 2 nights. Again it was on a farm with good facilities and plenty toilets. We erected our tent in record time having now had lots of practice.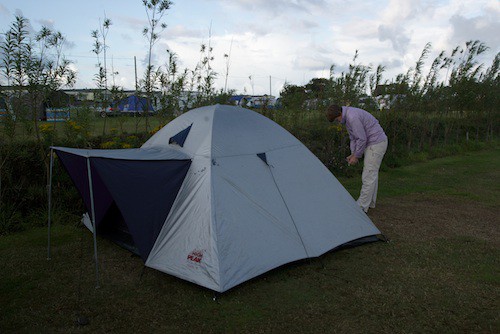 The next day after a leisurely breakfast on the shores of a gorgeous lake with extremely photogenic reflections, we drove along the various roads through the mountains and, of course, took a drive past Mount Snowdon which is Wales's highest peak at just over 1000m high. There are lots of roads which pass between Wales's highest peaks and with more than enough viewpoints, it made a really easy but scenic drive.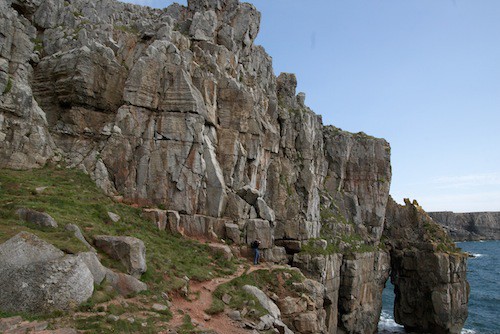 Just before lunchtime, we spent around 4 hours walking around a lake called Llyn-Idwal Lake with a mountain as its backdrop. Heather covered the lower reaches of the mountains, sheep baa'd in the distance and the clean mountain air refreshed us.  When we were done, a little more driving through some picturesque villages in the area and finally, as it was our very last night, we drove the surprisingly short distance to the coast to a town called Criccieth (nope, NO idea how you pronounce that!) and indulged in a wonderfully fancy dinner in a little restaurant right on the seafront. After that, it was back to the tent for our last night under canvas.
All in all, an incredible week away. These are some of my highlights:
* Putting up and taking down the tent. (I've never been camping before)
* Eating our first breakfast and drinking tea made from a kettle which had been plugged into the cigarette lighter in the car
* Walking behind one of the waterfalls, Sgwd yr Eira, in the Brecon Beacons
* Watching 2 incredible sunsets from Whitesand's Bay
* Walking around Skomer and seeing the coastline
* Seeing a military jet roar through a valley during our walk around the lake
* Seeing a gorgeous rainbow across the bay when in Criccieth
* Doing the whole 7 days, 6 nights, all meals and all accommodation with 10 day car hire and petrol for just £225 per person. Not bad!
Where to next? 2 weeks in France to visit an old friend who gave up his corporate job and  swapped it for renovating an old French farm house in Brittany.  Yum…cheese, baguettes and red wine, here I come.